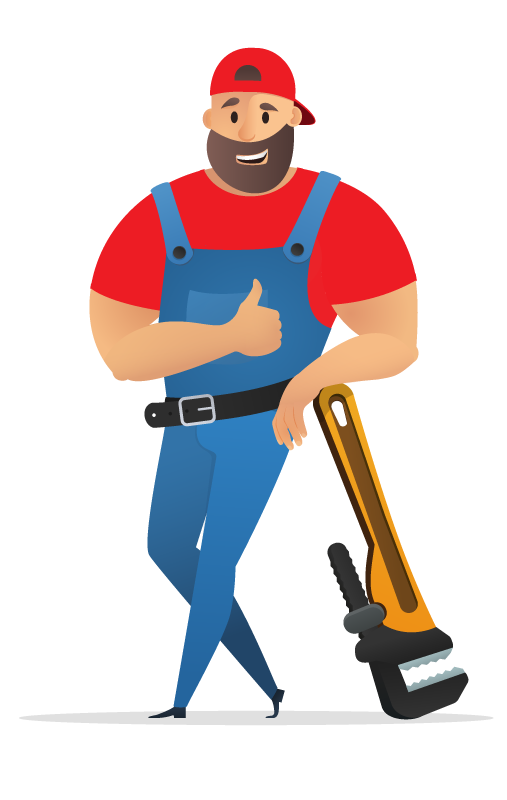 Tankless Water Heater Installation
and Repair Services
Rhinelander, Minoqua, Eagle River and Surrounding Areas
Water heater technology has come a long way, and tankless water heaters are the most modern and efficient way to go. There are 2 types of tankless water heaters: Whole House and Point of Use. Whole House Tankless Water Heaters are often installed in a garage or closet. These systems are designed to provide hot water to multiple outlets throughout the house or building. Point of Use Tankless Water Heaters typically are installed under a sink, near a washer/dryer, or shower. This type of system is used if you want to supply hot water to a primary source.
Benefits of Tankless Water Heaters
There are a wide range of benefits associated with tankless water heaters including (but not limited to):
Less Maintenance Required – Since tankless water heaters don't house water all hours of the day like a tank does, you don't have to worry about lime scale buildup and corrosion. You also don't have to worry about emptying a tank to clean a tankless.
Longer Lifespan – Approximately 20 year lifespan – this is double the lifespan of a tank water heater that weighs in at 10-12 years.
Save SPACE – You can mount tankless water heaters on the wall, freeing up valuable space.
Unlimited Hot Water – You can heat as much water you need or want to with no storage necessary. You can have hot water running in multiple locations without worrying about running out, like say the dishwasher and a hot shower at the same time.
Energy Efficiency – Write it off on your taxes as an economic efficiency credit, and save money on your energy bills. Tankless heats unlimited water as needed on demand without having to store and maintain/reheat.
Rapid Response Plumbers is your best choice for tankless water heater installation and/or repair throughout Oneida County, including: Rhinelander, Minocqua, Eagle River, Pelican, Newbold, Three Lakes, Sugar Camp, Hazlehurst and surrounding areas.